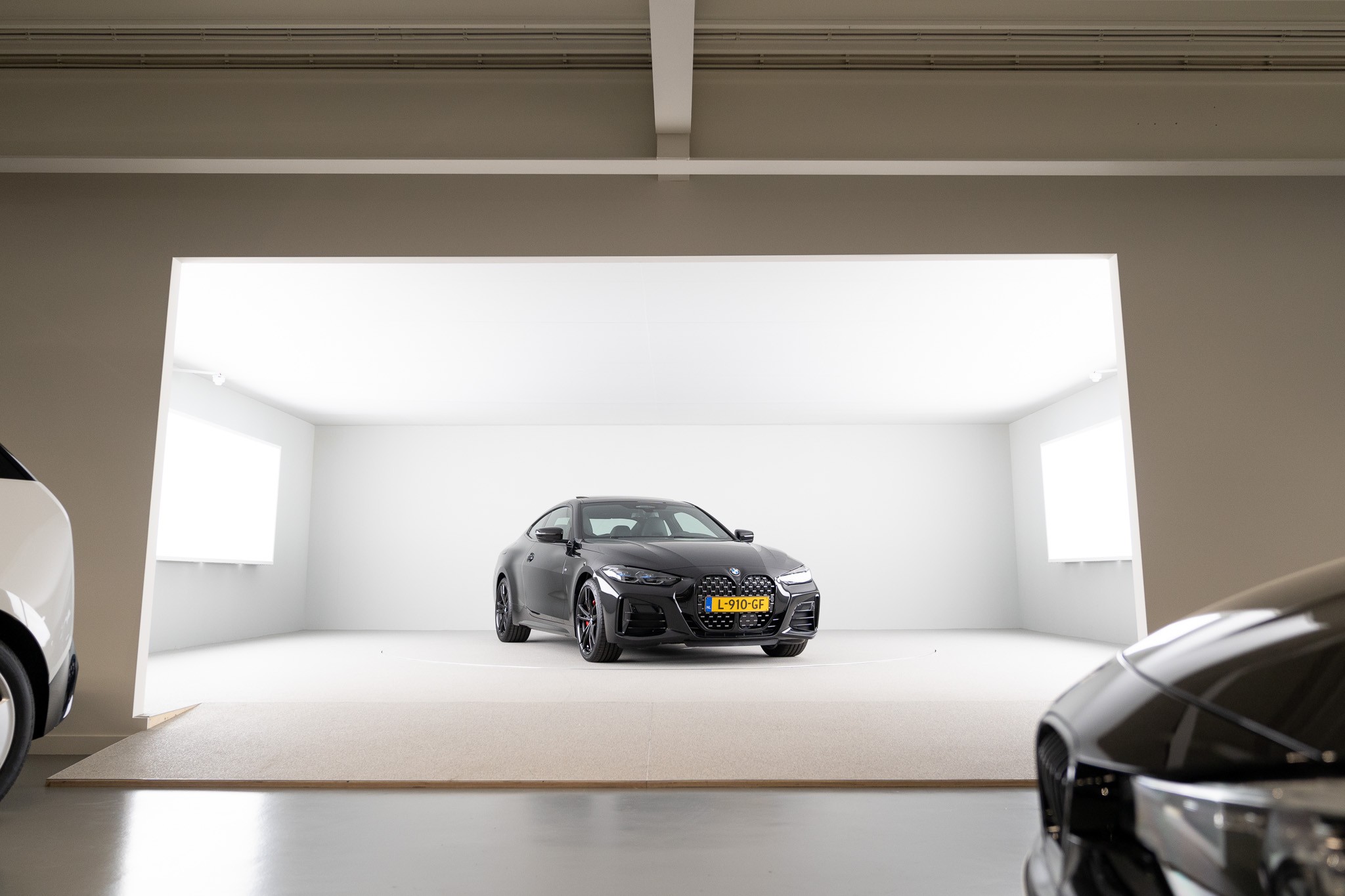 Car photography studio for dealerships and car companies
An attractive digital showroom is becoming increasingly important and starts with a car photography studio. Potential customers orient themselves more and more online and also become paying customers more often. With a car photography studio, you invest in an innovative online presentation and ensure yourself of the highest quality photos, consistent advertising and a professional appearance.
In addition, both the Professional Studio and Premium Studio deliver significant time savings thanks to the efficient photography process. Would you like to automate the process from A to Z? Then integrate your systems and websites with the software of our partner Photo-Motion.
With a car photography studio you can make high-quality photos and 360° images in no time at all:
Cars are online in an instant.
Uniform photo series, against a calm background.
Independent of weather conditions thanks to an indoor photo studio.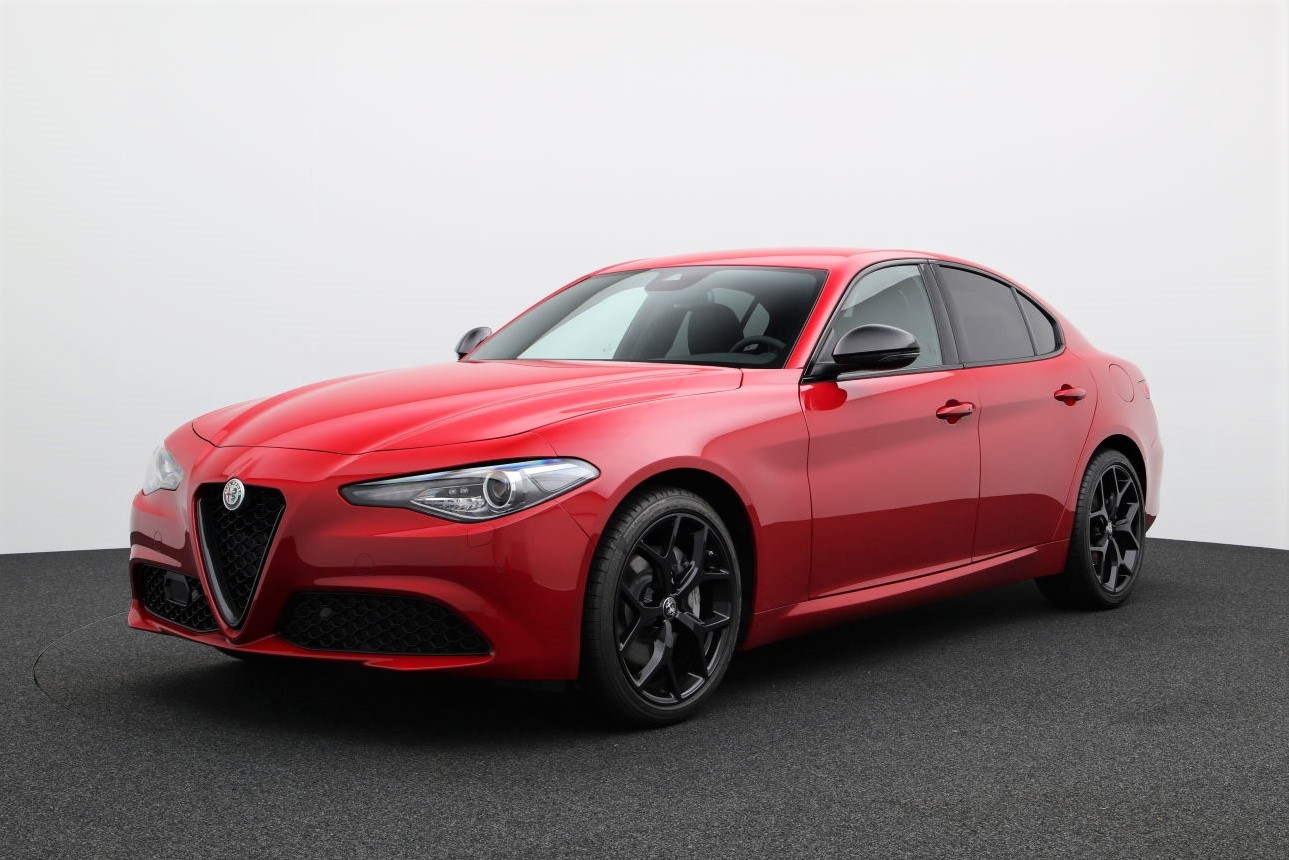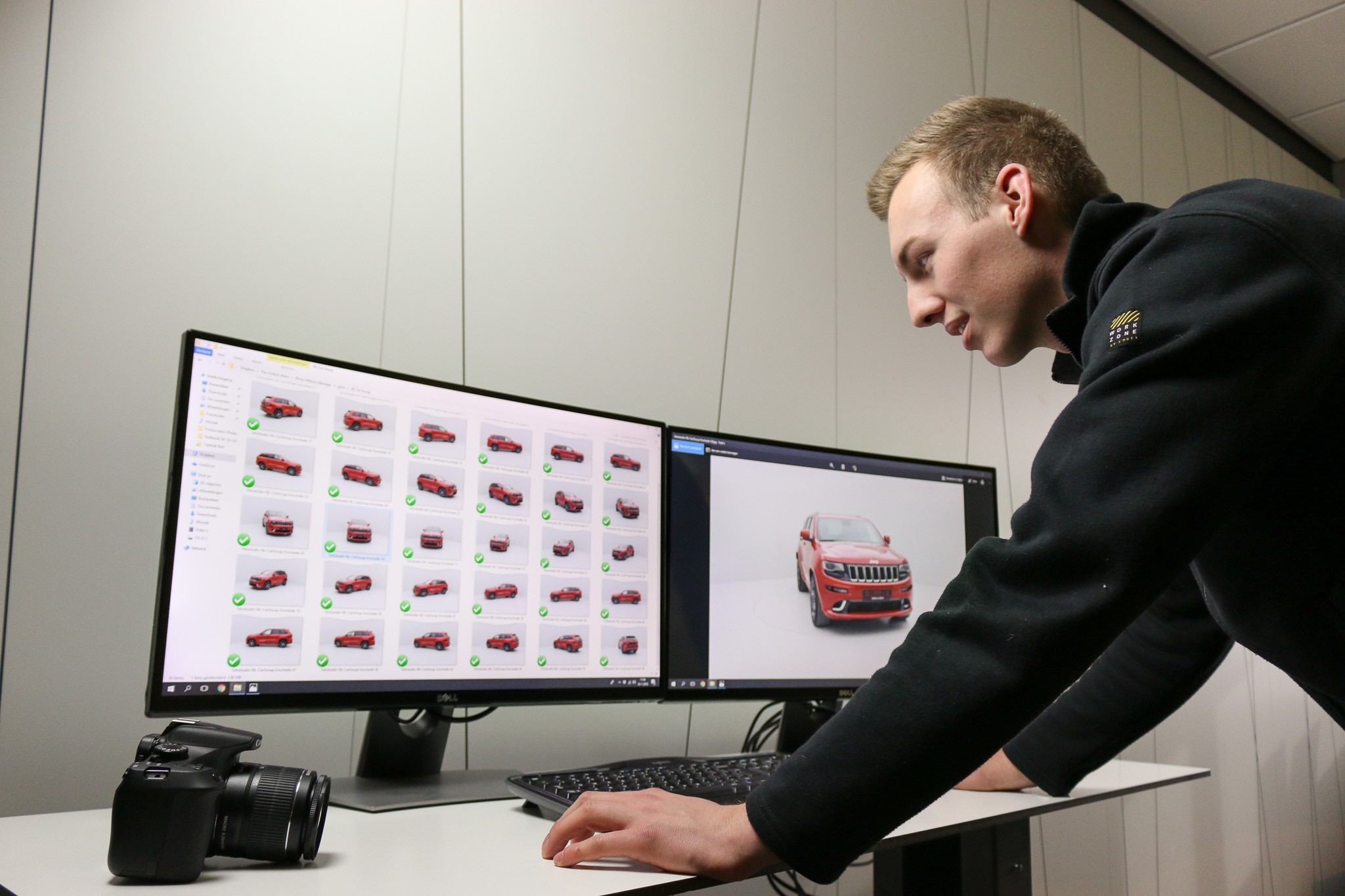 A car photo studio for every location and budget
With a studio for car photography, you create a more efficient process, fully tailored to your needs. This ensures both shorter time-to-market and a faster turnaround. Not only does the photography itself proceed at a faster pace, but the high-quality images will also generate more sales. Which car photo studio is most suitable for your business depends on the desired features, the frequency with which you shoot and the degree of automation required.
Sell faster with fully automated workflows
An investment in an automated photo studio will pay off in two ways. Your stock is online and sold faster. Thanks to the workflows – which can be fully customised – photos are automatically created, processed and optimised for online publication. Without any human intervention, the advertising photos are on your website and favourite portals within minutes.
The software is also linked to your customers' stock management systems (Wheelerdelta, Autotelex and OBS VM, among others). Here, the photos are automatically stored in the location of your choice. The Photo-Motion software also makes it possible to add logos to the advertising photos to reinforce the desired brand identity. The software is a standard feature of the Premium Studio and an option for the Professional Studio.
80% of dealerships and car companies who choose a professional photo studio also benefit from the advantages of Photo-Motion.
A car photo studio in your company?
The intuitive designs and user-friendly layout make the photo studios very easy to use. As well as speeding up the photography process, it also provides great convenience. Furthermore, you don't need any special knowledge of photography or technology to operate the photography studio. After installation, training is provided to ensure that employees can adjust the photography process as required and shoot images themselves using both the Professional and Premium Studio.
Required space
Both photography studios take up 63 square metres. It is therefore important that you have sufficient space available in your company or at a location nearby. The space must also be at least 4.5 metres high. Are you looking for a studio for company cars? Then take 80 m² into account. Do you have specific wishes? A tailor-made photo studio is also a possibility.
mogelijkheid.
HINT: place the professional photo studio in a corner of the showroom to display (sold) cars for an extra wow-effect!
Discover the possibilities
Curious about which car photo studio is the most suitable for your business? We'll be happy to advise you.
It is also possible to request an on-site consultation. During this consultation we will go through the possibilities of the various photo studios with you and see which studio best suits your needs. Then we make a technical drawing of the desired photo studio, taking into account things like routing and volume. Convinced of all the advantages? We install your photo studio in just one week.