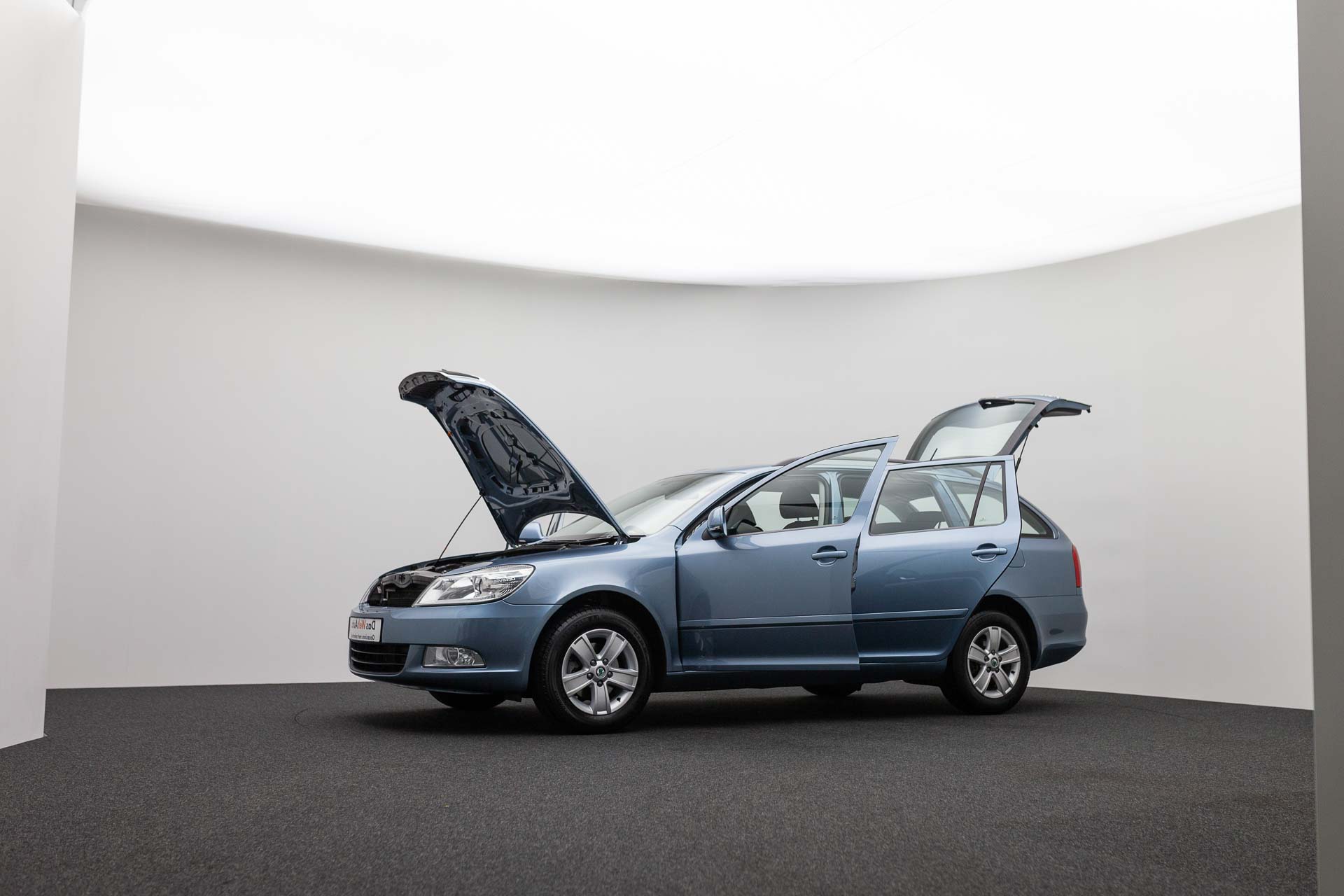 Complete photostudio for car photography at DAGO in Doetinchem
DAGO Autogroep is constantly striving to increase efficiency and reduce costs. Thanks to a total solution for 360-degree car photography, their photography process now runs much more smoothly. Moreover, the car company is no longer dependent on circumstances such as the weather or the availability of a photographer. The photo studio is conveniently located in the routing, near the car wash and the cleaning department. Thanks to the fully automated photo studio, a new car arriving online is now faster and cheaper; a big profit for a company that photographs some 2,500 cars a year!
"Because potential customers surf the web first, online presentation has become enormously important. Customers drop out if they see no, too few, bad or unclear photos or information.."
Richard Smeets • Director Dago Autogroep
DAGO has been using a complete Pre-Motion photo studio since mid-2017. The studio box measures 7.0 by 9.0 metres and contains cleverly positioned cameras, balanced lighting and a white back wall with a rounded corner. The photos have a clear, calm appearance and show every detail; this is very useful when selling used cars. Website visitors can easily compare cars online and choose their favourite model.