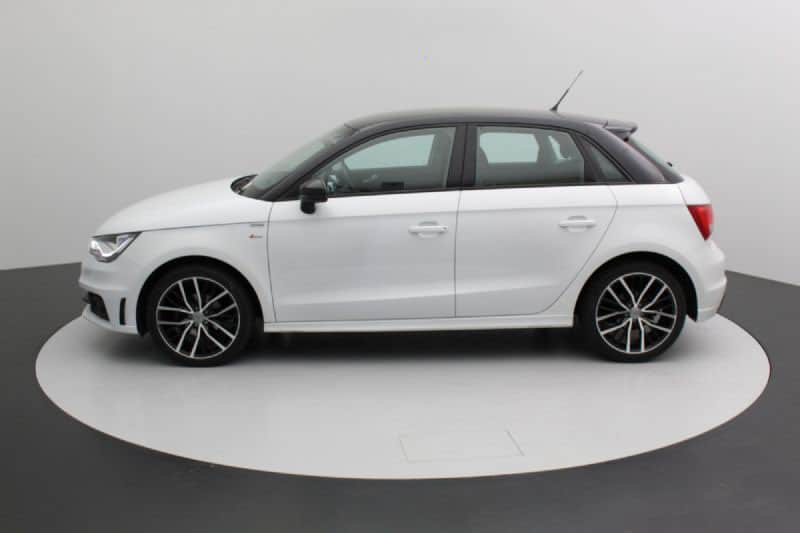 A professional online presentation by photo studio at Autobedrijf Ficus
Car dealer Ficus in Panningen now also makes professional photo reports of its car stock. Because they use a photo studio with a turntable in combination with our smart photo software, 216 exterior photos are automatically taken within 6 to 7 minutes. In order to get a good picture of the car, high quality detail photos of the interior are made with an SLR camera. By photographing in a photo studio with a turntable, a car is online in no time, ready to be sold.
A uniform line in the presentation of the car stock
Every website visitor of Autobedrijf Ficus will get the impression that they are dealing with a professional company. On the stock page, where Ficus' offer can be seen, all cars are presented in the same way. Each car is photographed from the same angle and is placed in the same space, which does not distract the potential buyer from the car.

With many car companies, each car has different photos and there is no line in the online presentation. This makes it feel as if the photos were taken in a hurry and without any purpose. As if the car has to go online quickly, no matter how. At Autobedrijf Ficus we see that every car has the same pictures and is presented in the same way. This way the website visitor cannot escape the impression that they are dealing with a professional company with heart for the business. This is how you convince the customer to do business with you.
Fully enclosed photo studio
To prevent distracting reflections on the car from outside the studio, Autobedrijf Ficus has chosen for a photo studio with a rolling door. This way, the studio is completely closed and the car is photographed at its best. The rolling door is fully integrated into the software, so it opens and closes when needed. The rolling door is also very safe. Thanks to sensors in the door, it will never close when a car enters or leaves the studio and thanks to the green and red LED strips in the sides of the studio opening, the operator knows whether the car is allowed to enter or exit the studio.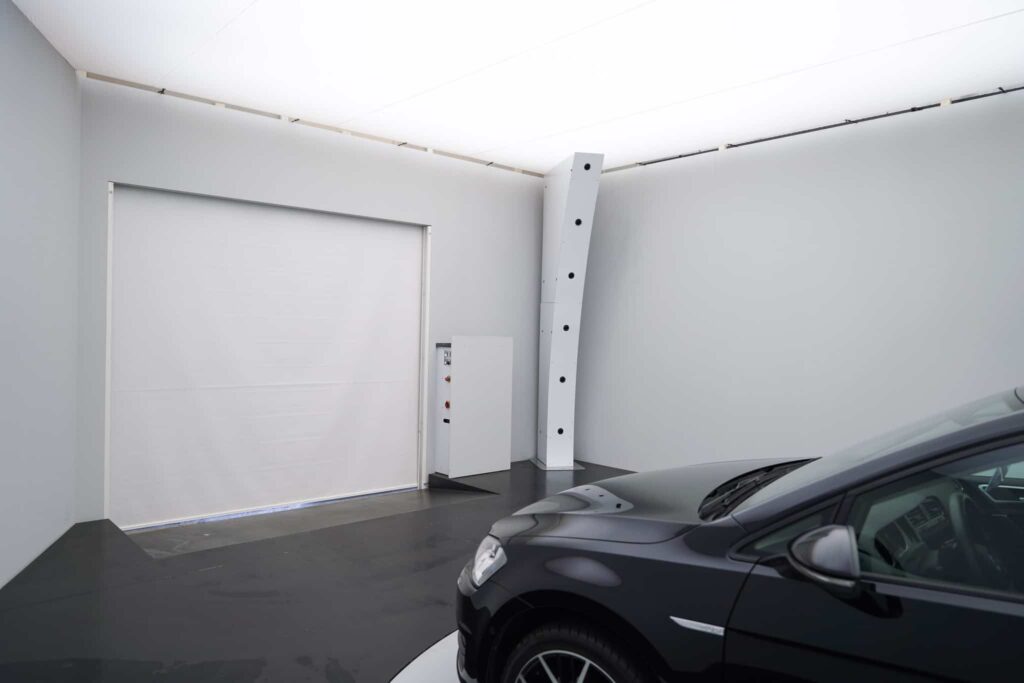 Curious about the possibilities of a complete photo studio for your car company?
Get in touch