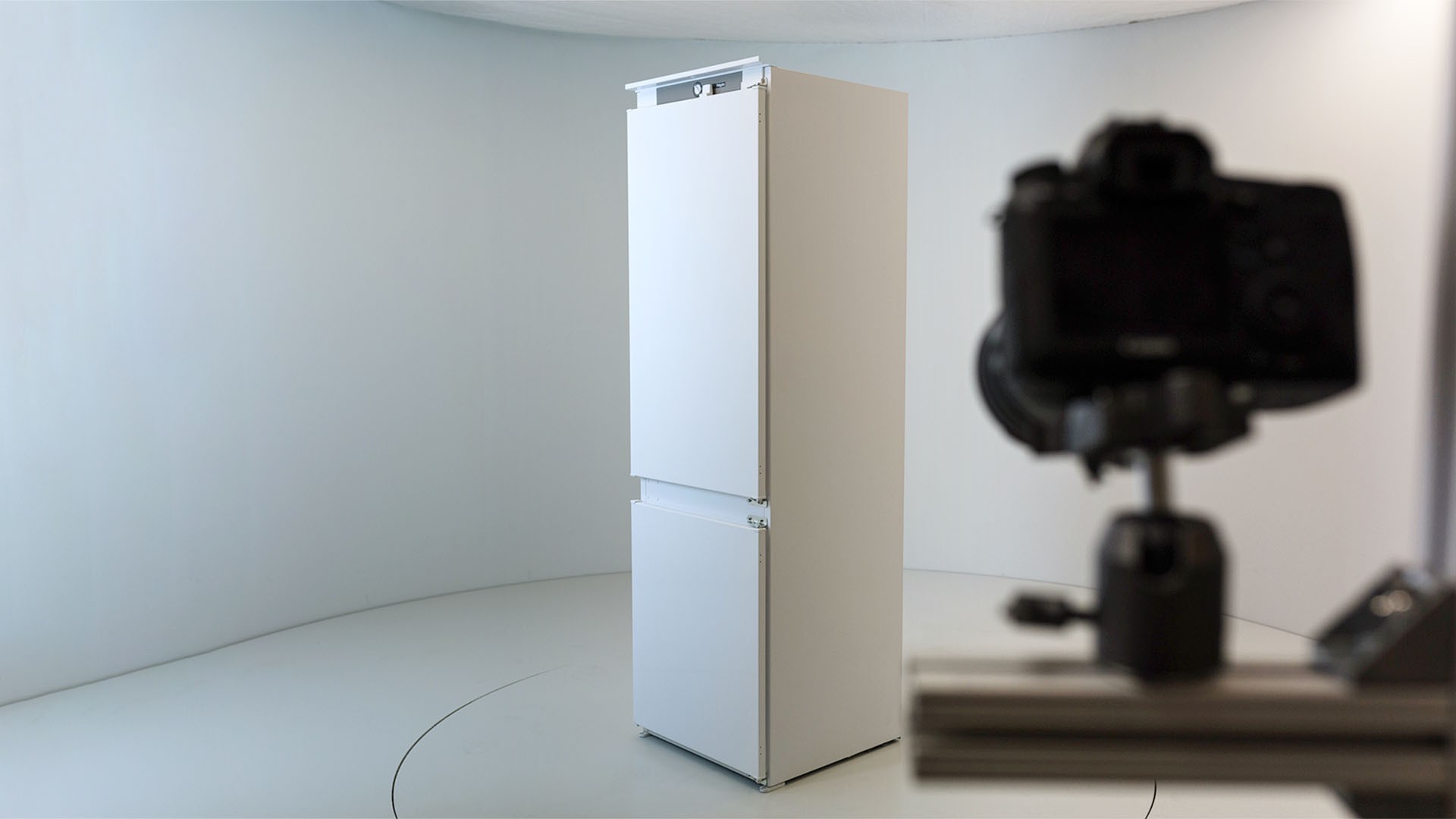 Product photography studio for retail products
Of course, you want the best product photography solution with the best photo studio. An attractive online presentation is becoming increasingly important. Potential customers are spending less and less time in physical shops and more and more time online. However, taking good pictures of products is a time-consuming task and the intended result often leaves something to be desired. With a studio for product photography, you ensure yourself of the highest quality photos, consistent advertising and a professional appearance.
The photo studio with a rotating plate (2 diameters) provides you with all the means to shoot professional photos and 360° images. In just a few minutes, you can have a professional photo series for your website and other online channels. A photo studio is also a great way to increase efficiency. Do you process many products in a day? Then automate the entire process with the software from our partner Photo-Motion.
Major time savings through efficient photography process and automated workflows
Optimise images according to your wishes for different channels
360° sliders and spinners in the blink of an eye to view the product from every angle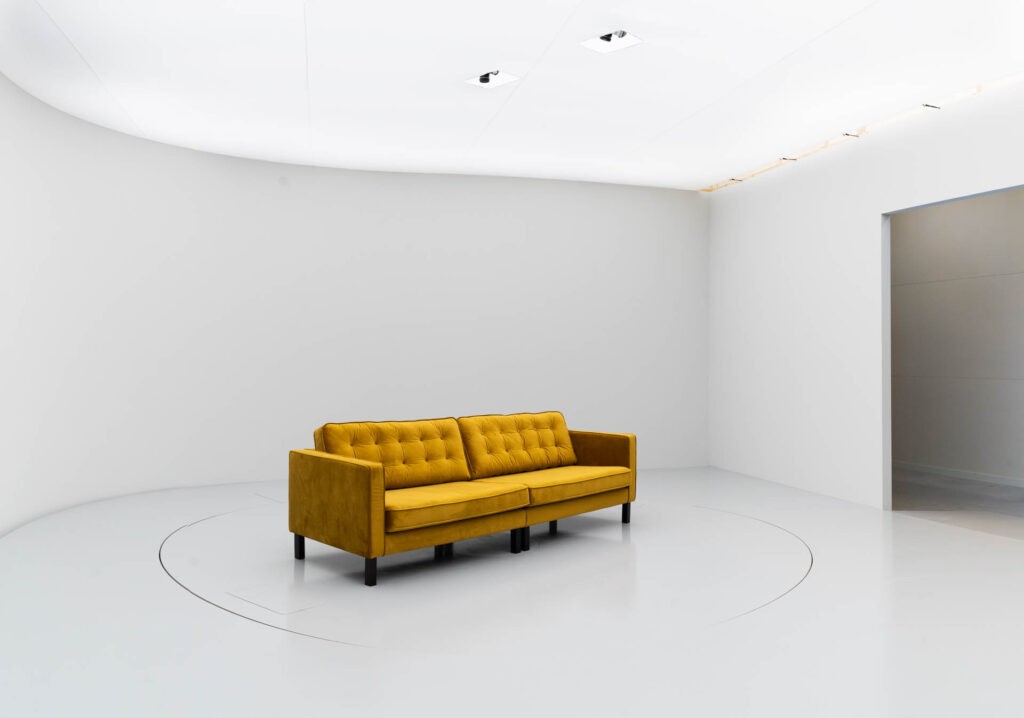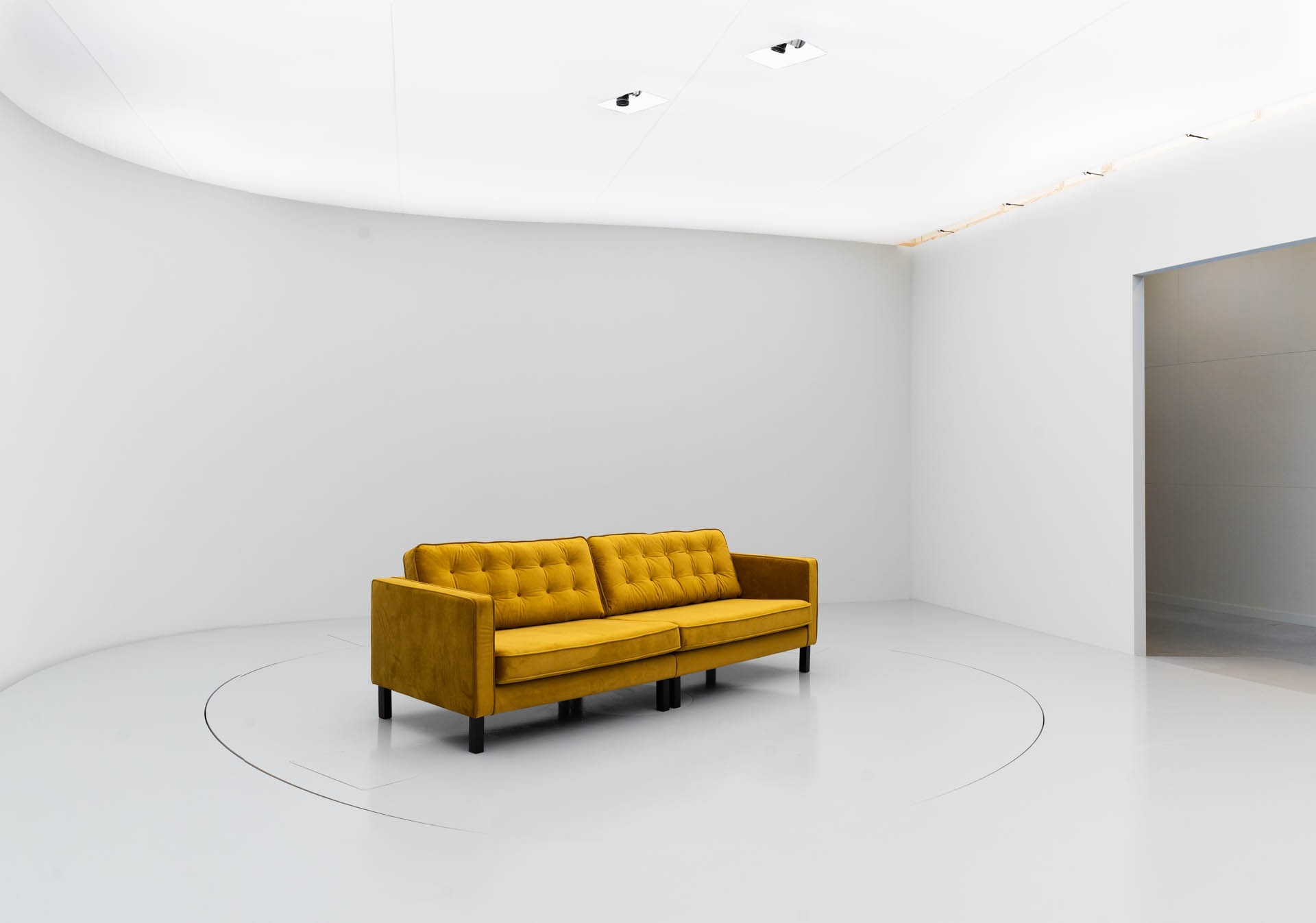 Professional and consistent photos of your catalogue
With a studio for product photography, you can quickly and easily create professional images for online publication. Our photo studios have all the necessary equipment and software to shoot unique product photos from different angles with the same, calm background. This also gives the photo series a uniform character, which gives the whole a professional look. As a result, potential customers will be more quickly attracted to the products.
In addition, an innovative online presentation has a positive effect on your image and contributes to the distinctiveness of your brand(s). Furthermore, it ensures a reduction in returns. Professional photos give a very clear image of the product. A studio for product photography is therefore a smart investment. Which of the solutions fits your company best, depends on the required equipment and desired degree of automation.
Professional Studio
Photo corner with turntable, floor and walls
With the Professional Studio, you can easily create photo series from various angles. The professional photo corner is equipped with a 360° turntable, calm back walls in an L-shape and optimised lighting. Do you already have certain components? We only supply what you need. Because the professional photo studio forms a nicely framed corner, it can be placed beautifully in the showroom for the presentation of your products.
Read more
Premium Studio
Complete photo studio for product photography
Are you looking for a total solution, where everything is taken care of for you? Then the Premium Studio is the best choice. This complete photo box provides you with a fully autonomous studio with all the necessary equipment. In addition to professional photo series, you can also create a complete 3D experience in no time at all. In addition, the Photo-Motion software that is included as standard will allow you to easily create automated workflows. So you don't have to worry about a thing.
Read more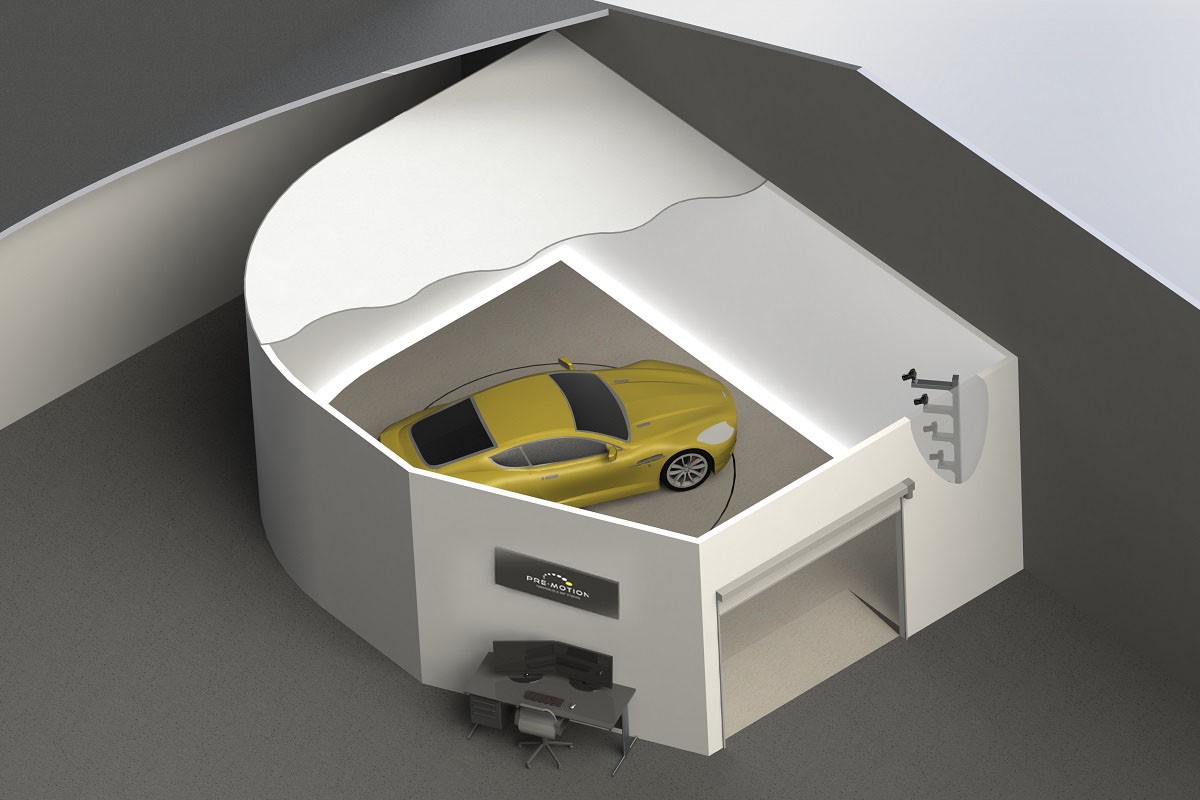 Efficient shooting with automated workflows
As well as making it easier to create professional images with a photo studio, it's also much faster than shooting or filming manually. For example, thanks to the intelligent control system, all you have to do is place the product on the turntable and select a programme of your choice. The turntable then automatically rotates and stops at preset points to take photos. Within minutes, the photo session is complete and you have the desired footage.
Do you find it convenient that the photos are then processed automatically? Then use the software of Photo-Motion. This software allows you to automate the entire photography process, which means your products will be online even faster. Through full integration with your systems and websites, the software ensures that images are processed and uploaded directly to the cloud. The images are also automatically edited and optimised, making them instantly visible on websites and portals.
A studio for product photography in your company?
Operating a product photography studio is very easy, so no specialist knowledge of photography or technology is required. After installation, the entire photography process is explained and set up according to your wishes, so that you and your staff can independently take product photos and 360° sliders and spinners.
Placement of the turntable
The standard turntable for product photography has a diameter of 2 meters and can carry a weight of up to 2000 kg. For larger products also larger turntables are available, such as Ø 5 meter. This makes it suitable for the presentation of white goods, furniture and other household items of considerable size.
Discover the possibilities
Curious about which product photography studio is most suitable for your business? We will gladly provide you with advice.
Request a free quote