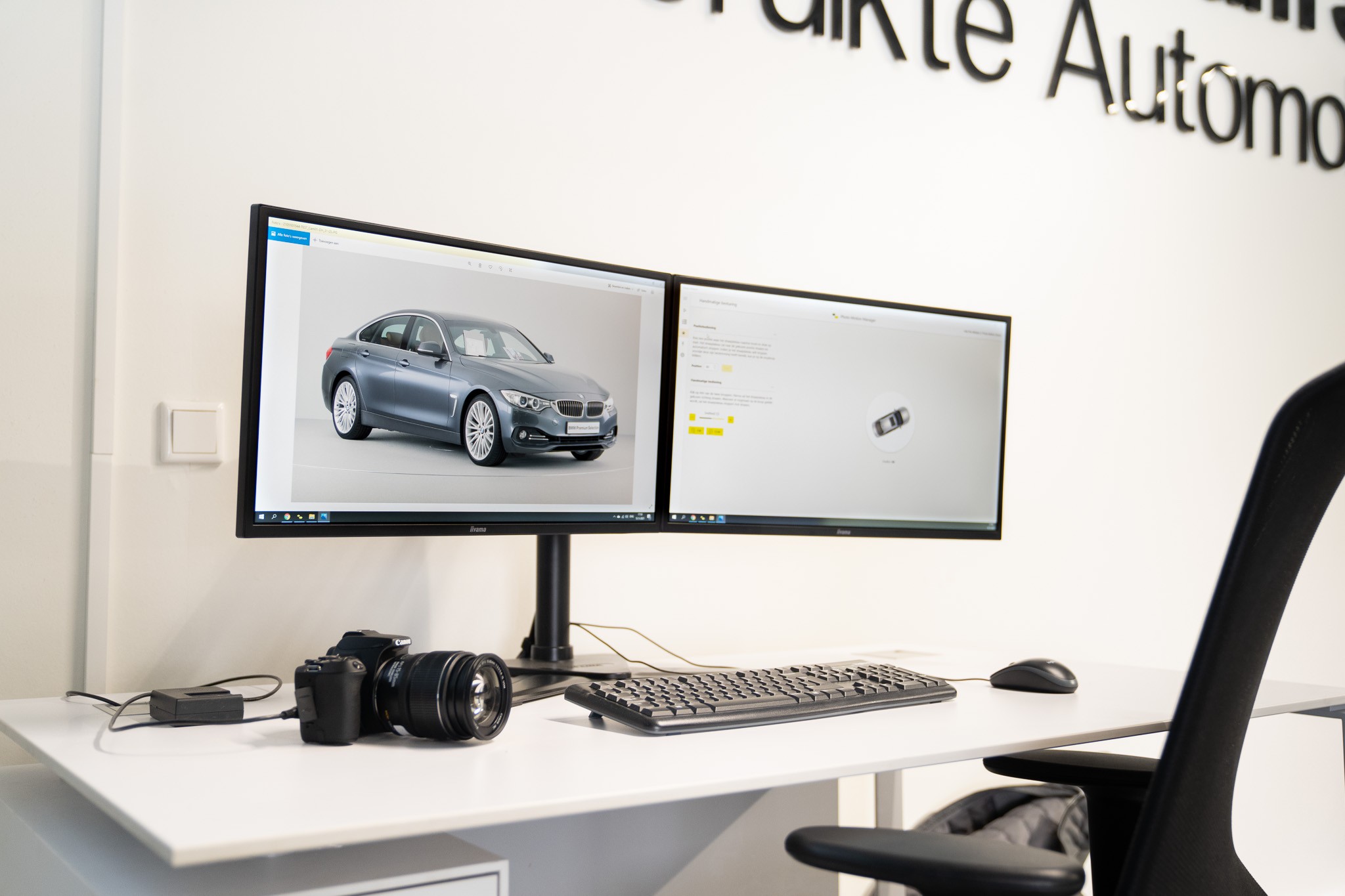 Automate the photography process with Photo-Motion software
With Photo-Motion software you are assured of an efficient and simple system that quickly provides each vehicle with interior and exterior photos and 360° spinners. Subsequently, the car is quickly online on your website and all portals. We are driven to automate as many steps in the photography process as possible, so that as little manual work as possible is required. This speeds up the process, reduces the margin for error and shortens the number of days.
Work with Photo-Motion and enjoy the benefits:
I am an operator/photographer
No difficult software. Simple system that's easy to work with
The process takes less time, so you can shoot more cars per day
The right conditions to photograph every day
You don't have to edit the photos anymore, this is done automatically by the software
I am a sales/occasion manager
Save time, money and hassle; within a few minutes the car is ready to be advertised
Automatically consistent ads
Use Photo-Motion Online to monitor from any workstation
Take advantage of our links to all the major inventory management systems
I am a director/owner
Quicker turnaround
More ad clicks with the perfect images
Seamless integration with other processes
Insight in statistics
We are happy to show you how it works. Contact us for a free software demo or a visit to one of our studio locations.