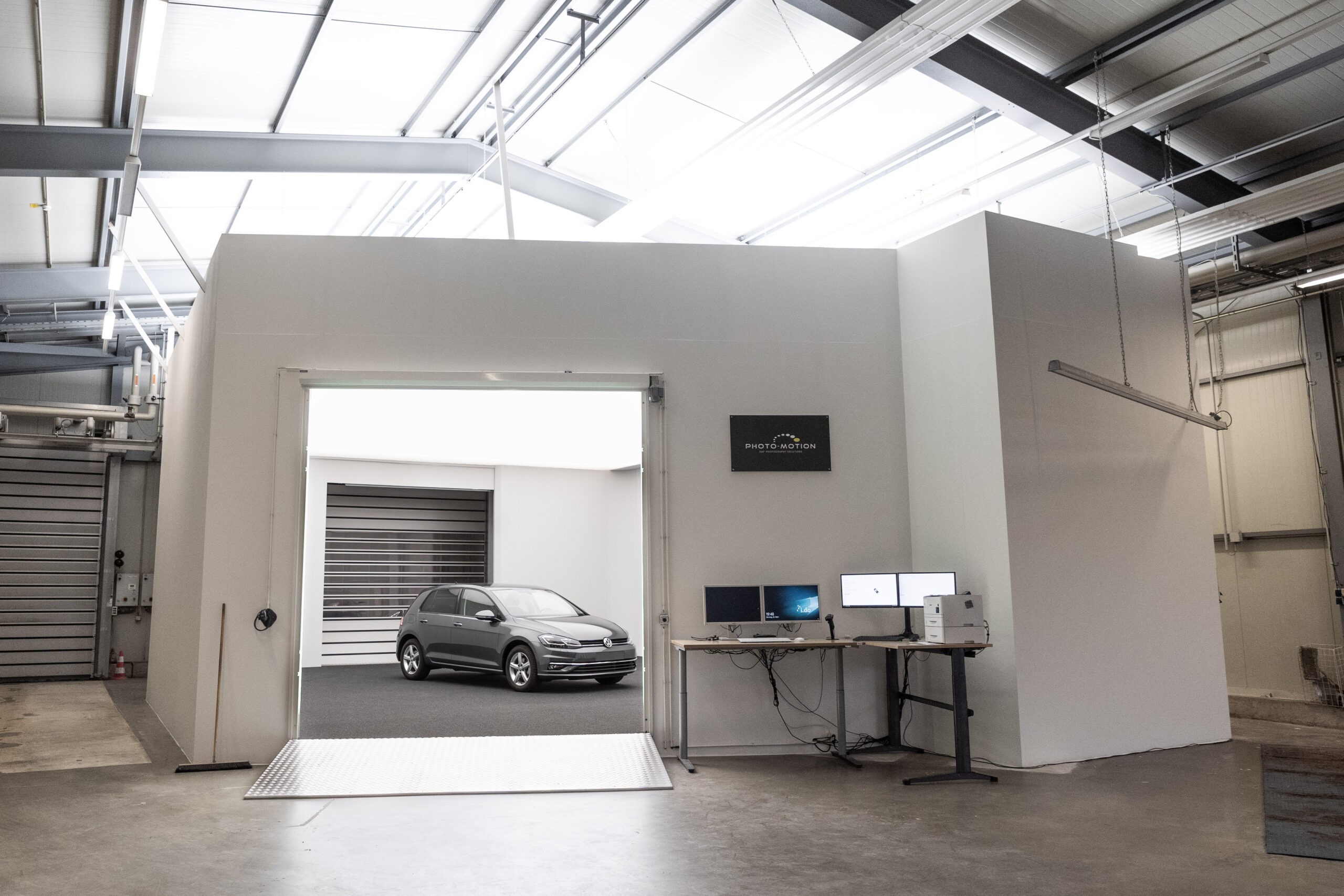 Customised photo studio for high volume remarketing photography at Volkswagen Group Services
Customised photo studio that fits perfectly into the building, so that Volkswagens Group Services did not have to make any changes to the building.
Extra large photo studio with a 6-metre diameter turntable, so that both passenger cars and commercial vehicles can be photographed.
A total of 6 exterior cameras: 3 for company cars and 3 zoomed-in cameras for the passenger cars. This means that all vehicles, from small to large, are in focus.
Volkswagen photographs 30 – 40 cars a day. That's why they use Photo-Motion HiSpeed, the fastest way of photographing.
We have realised a drive-through studio: the car is driven in at the front (roller door) and driven out at the back (sliding door).
The entire process (photography and publication) is automated with Photo-Motion Software.
Would you like more information on the possibilities, advantages and prices of a Pre-Motion Studio?
Visit demo studio