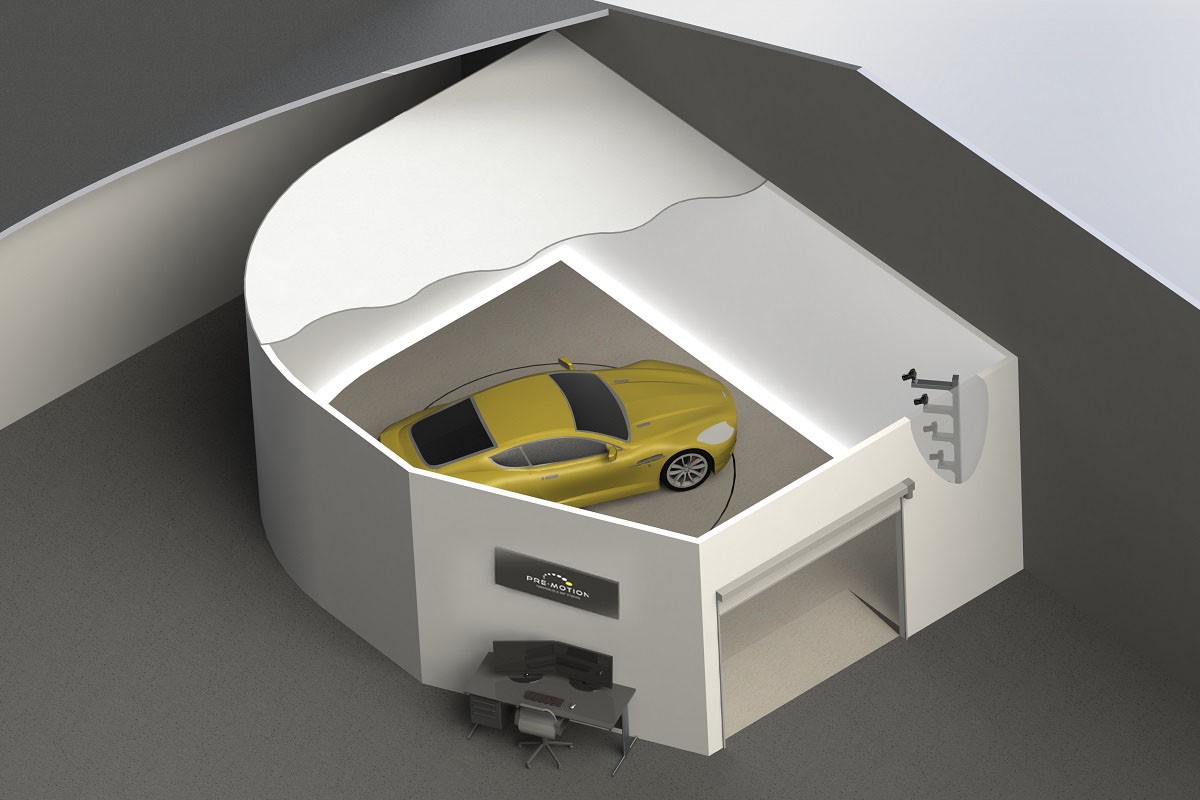 Robust studio walls for a uniform background in your photo studio
An important part of the Premium Studio is the robust studio box. The wooden studio walls enclose the whole studio and create a uniform background and block out reflections from outside. This way no daylight from outside enters the studio and you do not see the surroundings in the reflection of the car.
Uniform background and no unwanted reflections
The walls stand alone and independent in the room
Can be finished in any colour (by yourself or by Pre-Motion)
The Premium Studio studio box is available in various sizes:
Passenger cars up to Audi A8L: 7 x 9 x 4.5 metres
Passenger cars up to and including commercial vehicles: 8 x 10 x 4.5 metres
Passenger cars up to large commercial vehicles: 10 x 12 x 4,5 meter
We will always look together for the best location for the photo studio in your building. When making a technical drawing, we take into account the routing of the vehicles in the building and the turning circle for entering the photo studio. On this basis, we also determine the best place for the opening of the photo studio.
Automatic rolling door
The optional rolling door closes off the photo studio completely, ensuring optimum lighting. The studio opening and the hall in which the studio is located are then not visible in car reflections. The rolling door is linked to the software so that it opens and closes automatically. The LED lighting along the rolling door indicates whether the operator can safely enter or exit a car.