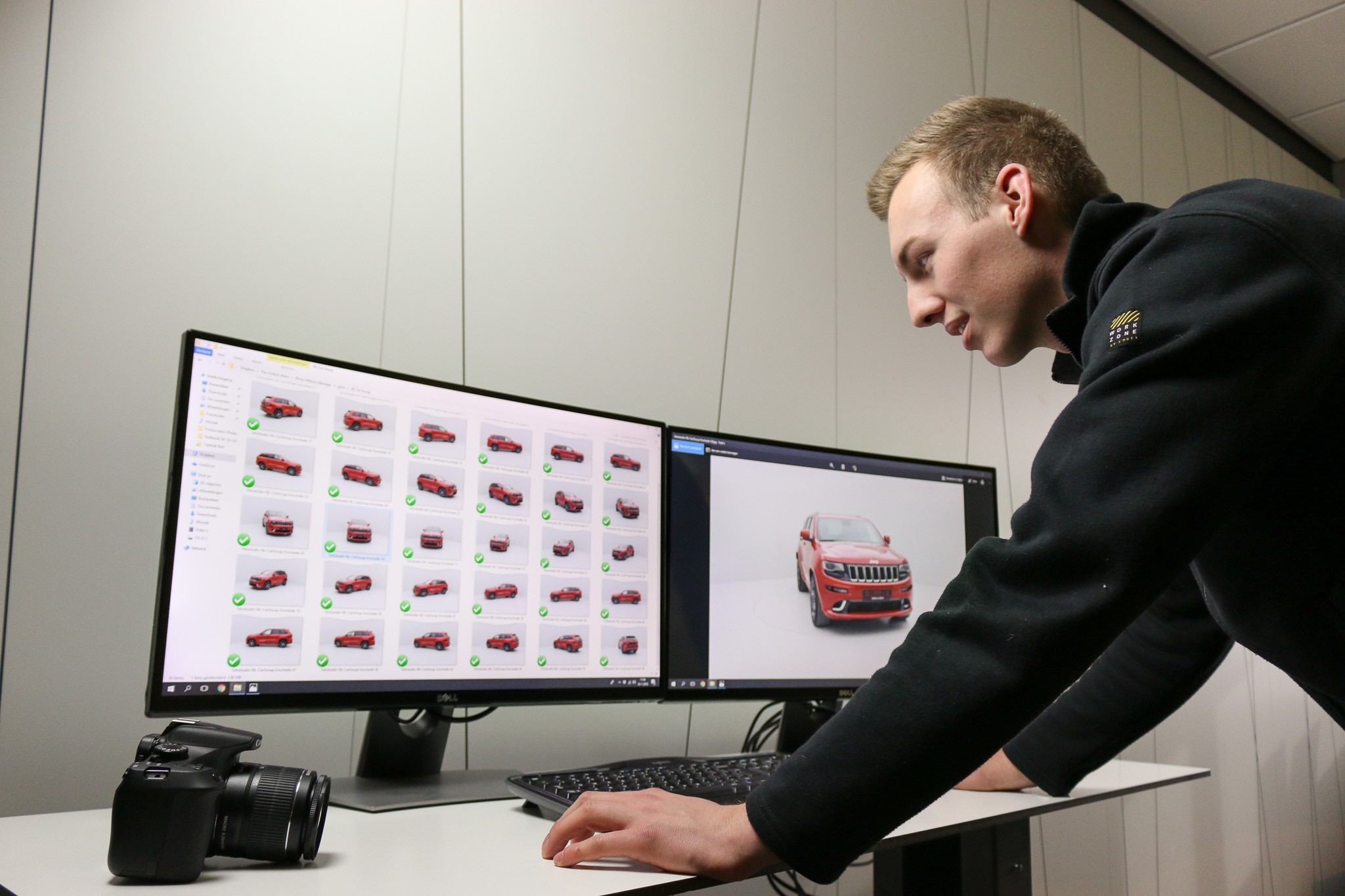 Control options for the turntable
The Pre-Motion turntable can be operated in various ways. On this page you can read about all the possibilities and differences of controlling the turntable.
Basic control (standard included)
Industrial switch box
Control: industrial switch box
Buttons for left and right rotation, start and stop & speed
You turn the turntable to the desired position and then take the picture manually with a camera.
Optional remote control is recommended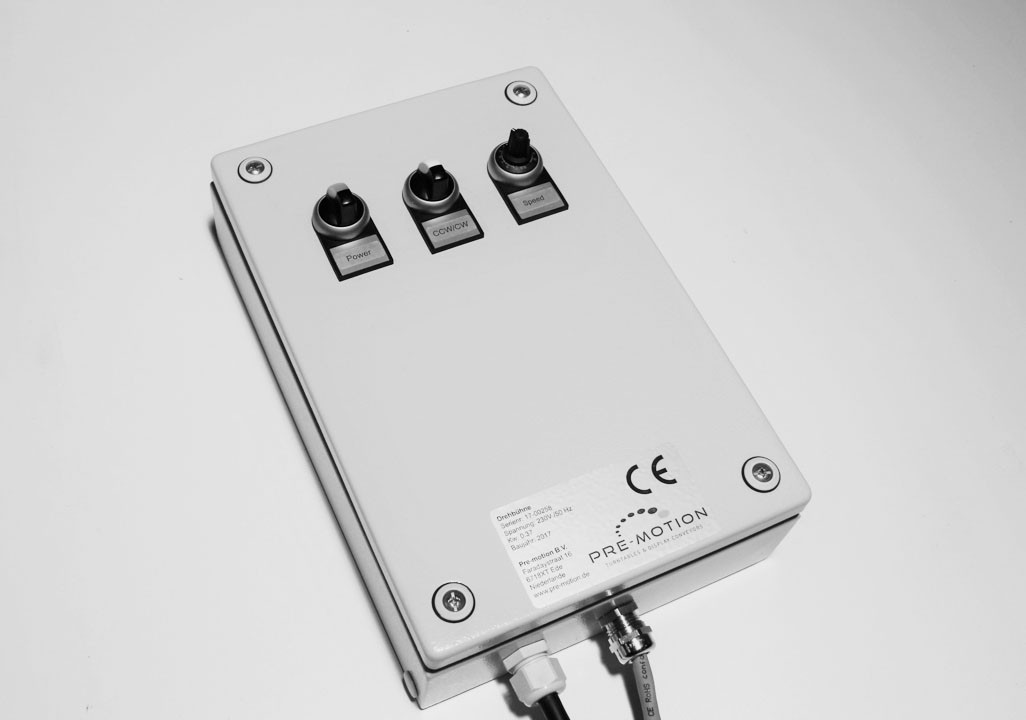 Positioning control
User-friendly touch screen on column
Operation: User-friendly touchscreen on column
Different programmes can be selected on the touchscreen. The turntable stops at the different positions from the programme while the camera automatically takes pictures. Your camera can be connected to the trigger cable.
Set which angle of the car should be photographed first. The turntable also automatically turns the car so that you can easily drive forward out of the photo area.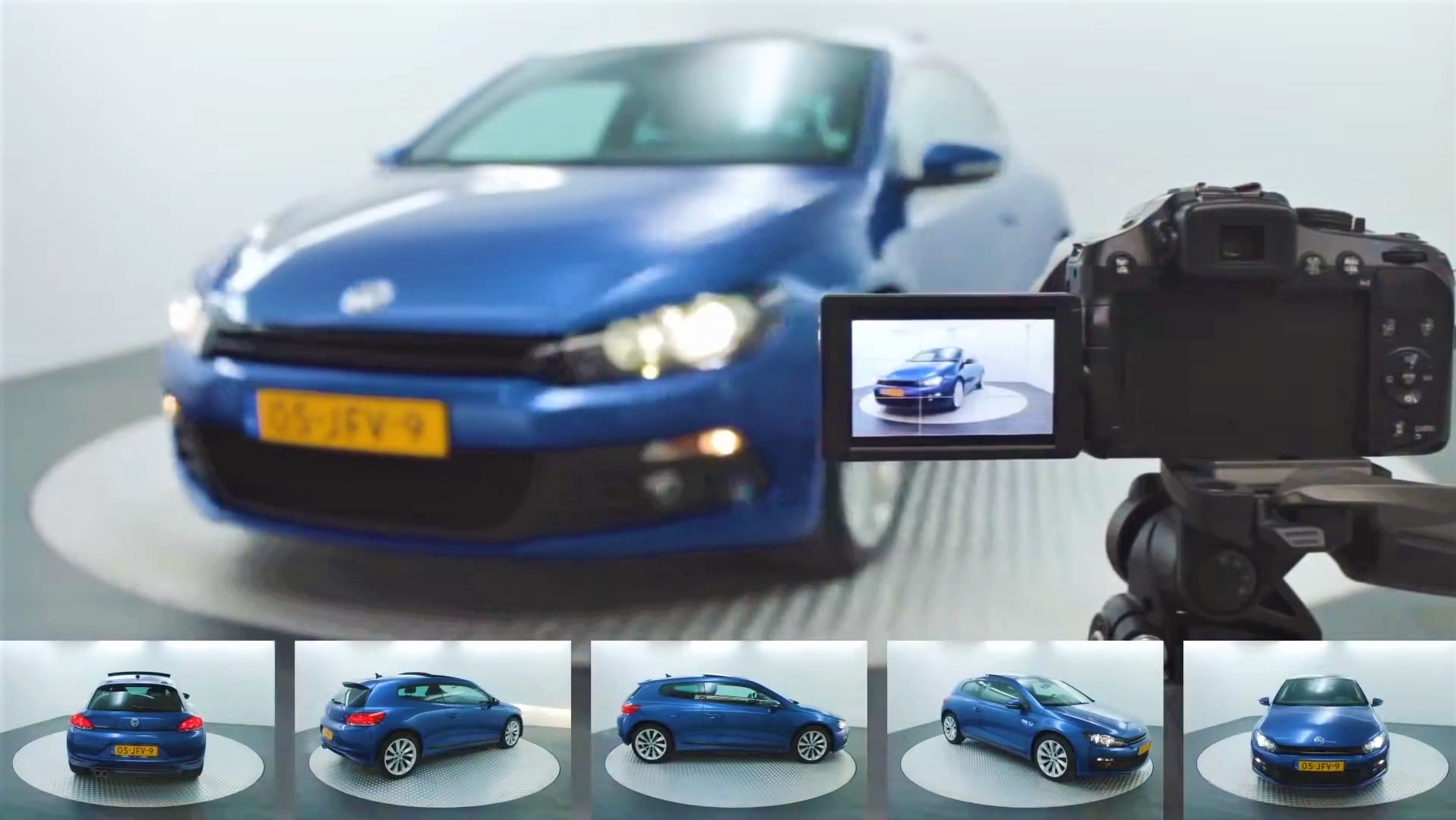 Photo-Motion software
Automate the entire process (from photography to publishing).
Operation: software on a Windows computer.
Automate the entire process (from photography to publishing).
Photo management on the computer and in the cloud by license plate or VIN.
Possibility for multiple cameras.